Elections are over. Results are out and with that, a hazy picture of political orientation of Delhites has become clear. While a good majority of people in Delhi opted for BJP (
Bhartiya Janta Party- winning 32 seats
), AAP (
Aam Aadmi Party
) is leading on second position winning
28 seats
and Congress with only 8 seats came third in the race; others won only 2 seats in the
Vidhan Sabha
elections held on 4
th
December.
Arvind Kejriwal emerged as a Giant Killer by defeating Sheila Dikshit (former chief minister of Delhi) from her constituency. Indian politics took an interesting turn in last two years. Constant news of corruptions by the ruling party followed by
Anna Hazare's Anshan
(fast) – a non-violent movement of
'India Against Corruption'
gathered people of Delhi out on streets. People from all over India supported the movement through social networking websites. Congress turning deaf to people's voices made the wrath much stronger. Cruel jokes by Congress leaders about
mehengai
i.e. a decent survival possible on Rs. 32/- a day for a person;
Shifting of blame by Sheila Dikshit during
Nirbhaya's Rape case
on Delhi Police coming under union government and not under her elevated the rage in masses
.
The faulty policies of central government,
2G spectrum scam, Coal blocks allocation scam, and many other things ruined impression of the party further. These twists and turns took interests of many people who chose to keep their interests away from politics until now!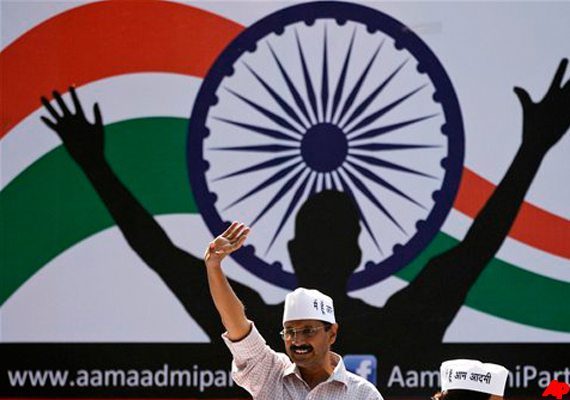 A vast majority of IT professionals, engineers, businessmen worked tirelessly as volunteers of AAP. Majority of people belonging to lower class and middle class marred by corruption and inflation started looking towards Kejriwal as their
Messiah
. Talk to your
housemails, Autowalahs, Rikshawmen,
and many others, everyone was canvassing for AAP. Even after all this surprisingly congress managed to win 8 seats in the state. This was for the first time in Indian politics that another party (AAP) emerged strongly before Congress and BJP.
Delhi has registered its highest voter turnout of 65.86%. NOTA (
None of the above
) option fetched 400 something votes. Not sure why people opted for that when they had three different parties (including the new one with a new agenda and ideology) to opt from. Probably they followed to the polling booths for the sake of it.

Since out of 70 seats a party needs 36 (half of 70 + one) to come in majority and select their candidate as next chief minister; none has reached the count. Hence AAP or BJP (the two leading parties) will have to seek for support from other parties. Both of them not ready for the same (as per their statements). Kejriwal if chooses to seek support from congress, it will breach trust of many voters favoring him. This is his only chance to stand firm as a unique identity and rise high. BJP will not take support from its old rival either. If situation remains like this, which will, elections will be re-held after 6 months and president will be the governing body till then. Things have become interesting as a game of chess.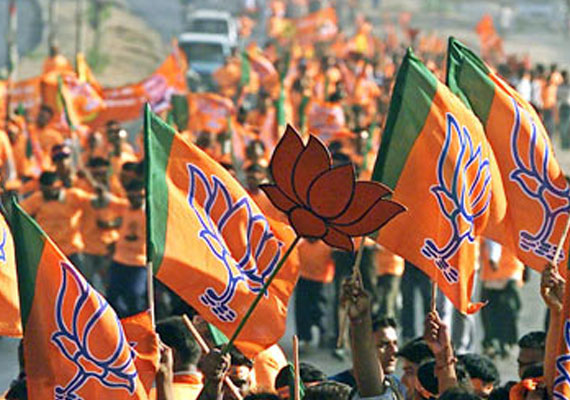 Right now some RJ is playing a song on FM dedicating it to Dr. Harsh Vardhan, BJP's CM Candidate- 'Ye dooriyaan', from the movie 'Love Ajkal'…
P.S. Any guesses on who is going to take C.M. post in Delhi?

Image credits: Google